Undergraduate Education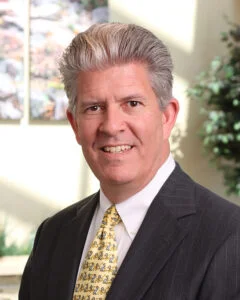 Magna Cum Laude
Tufts University, Medford, MA.
Bachelor of Science in Biology, 1994
Medical Education
Tufts University School of Medicine,
Boston, MA.
Doctor of Medicine, 1998
Alpha Omega Alpha Honor Society
Residency Training
Northwestern Memorial Hospital, Chicago, IL.
Residency in General Surgery, 1998-2003
Chief Resident in General Surgery, 2002-2003
Licensure
Illinois State Medical License, 1998
Board Certification
American Board of Surgery, May 2004
Society Memberships
Fellow, American College of Surgeons
Fellow, American Society for Metabolic & Bariatric Surgery
Society of American Gastrointestinal Endoscopic Surgeons
Chicago Medical Society
Teaching
Gross Anatomy, Tufts University, 1996
Hospital Affiliations
Alexian Brothers Medical Center, Elk Grove Village, IL.
Attending Staff Member
Northwest Community Hospital, Arlington Hts., IL.
Attending Staff Member
St. Alexius Medical Center, Hoffman Estates, IL.
Attending Staff Member
Publications
Kane, J; Rantis, P; Wallace, J; "Retrospective Study Comparing Stomal Stenosis Rates of the Gastro-jejunostomy in Laparoscopic Roux-en-Y Gastric Bypass With and Without the Use of Nitinol Sutures (u-clips);" Poster at 21st Annual American Society of Bariatric Surgeons meeting in San Diego, CA. Ca; June, 2004.
Iafrati, Mark; Wallace, Jonathan; Mackey, William, CEA in the Octogenarian, A Retrospective Study from the Department of Vascular Surgery at New England Medical Center (contributed four months of research to project).
Wallace, Jonathan; Schwaizberg, Steven; Miller, Kenneth; "Sometimes It Really Is Appendicitis: Case of a CML Patient with Acute Appendicitis," from the Department of General Surgery and Heme/One at New England Medical Center.
Stuppy, William P.; Wallace, Jonathan; "Distinctive Hostologic Findings of the Duodenal Mucosa Associated with non-Prandial Choleresis," Gastrointestinal Endoscopy; Abstract #298, Vol 40, No.2, Part 2, 1994.