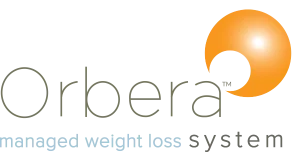 Millions of people around the nation struggle to lose weight. Part of the difficulty is that what works for one person may not be effective for another. At Suburban Surgical Care Specialists/Kane Center, we offer a comprehensive range of options that can be customized to suit the needs and goals of a wide variety of individuals. If surgical intervention is undesirable or not necessary, the ORBERA™ Managed Weight Loss System may be a better option. Recently FDA-approved and used in over 80 countries, this technique is an innovative, non-surgical approach designed to work in concert with a healthy diet and exercise regimen. The multi-modality therapy combines the latest bariatric surgery techniques with tried-and-true wisdom to achieve significant weight loss and improved long-term health.
Benefits of ORBERA™
ORBERA™ is a unique weight loss approach that combines advanced technology with comprehensive support. Additionally, ORBERA™ can also:
Achieve approximately three times as much weight loss as diet and exercise alone
Require only minimal downtime
Help patients develop healthier eating and fitness habits for the long term
Provide an all-inclusive support program with dietitians, bariatric surgeons, and physiologists
Jumpstart weight loss in the first three months
Reduce excess weight by an average of 21.8 pounds in six months
Designed for patients 18 years of age and older with a body mass index (BMI) between 30 and 40, ORBERA™ can help you accomplish your weight loss goals without surgery and with enduring results.
Dr. Guske is a wonderful doctor that has been helping me with my weight loss for about 3 years. He is a wonderful and caring Dr. – Susan Y.
The ORBERA™ Procedure
The ORBERA™ Managed Weight Loss System works by restricting the amount of food that can enter the stomach. A mild sedative will be administered, after which a small, deflated gastric balloon will be introduced to the stomach through the throat. No incisions will be necessary. Once placed, the balloon will be filled with saline until it is approximately the size of a grapefruit. This non-surgical technique can be completed in about 30 minutes or less, depending on a number of factors. The majority of the weight loss will occur in the first three months, but gradual changes will continue after that. The balloon will remain in the stomach for six months.
After ORBERA™ and Beyond
After six months have elapsed, our bariatric surgeon will empty the ORBERA™ balloon and remove it from the stomach. As with the initial procedure, only a mild sedative will be necessary, and the treatment can be completed without incisions or hospitalization. The ORBERA™ balloon should not be left in longer than six months, as this can compromise results and safety.
The ORBERA™ balloon is just one part of the comprehensive program. In addition to this technique, patients will also receive attentive care and guidance from an experienced team of weight loss experts, which may include dietitians, fitness coaches, and bariatric surgeons. The second six months of the support program are just as important as the first. During this period patients will reinforce new eating and exercise habits that can ensure continued weight loss and long-lasting results. ORBERA™ is a medically supervised bariatric therapy, and there will be skilled weight loss professionals to help each individual at every step of the way.
If you have additional questions about the ORBERA™ Managed Weight Loss System, contact our practice today. Our friendly and knowledgeable team will answer questions or help you schedule a consultation.