Injectable treatments and dermal fillers are some of the most popular methods of attaining a more youthful appearance and enhancing your facial features without surgery. Treatment with BOTOX® Cosmetic can fill in lines and wrinkles along the face to give you a smoother aesthetic (reduce muscle activity that causes moderate to severe lines to form between the brows.); while JUVÈDERM® injections can add volume to the lips for a more defined appearance, as well as improve hollowness in the cheeks. Injectable cosmetic treatments are quick, in-office procedures that can be performed over your lunch hour. They have proven to be effective ways of giving you near-immediate results without the long and uncomfortable recovery periods associated with surgical aesthetic enhancement procedures.
Please contact Suburban Surgical Care Specialists/Kane Center to schedule a consultation for BOTOX® Cosmetic or JUVÈDERM® treatment at our practice.
BOTOX® Cosmetic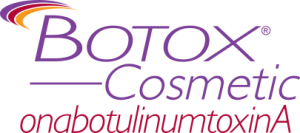 BOTOX® Cosmetic is the most commonly performed aesthetic enhancement procedure in the nation. The treatment is designed to improve the appearance of wrinkles, crow's feet, frown lines, and other signs of aging in the face, which are typically caused by muscle contracture. Composed of a highly diluted form of botulinum toxin type-A, BOTOX® Cosmetic works by temporarily paralyzing (relaxing) facial muscles in the treatment area, stopping them from contracting and preventing them from forming wrinkles and fine lines. The treatment can smooth out these areas and give you a more refreshed, youthful appearance.
During the BOTOX® Cosmetic procedure, a very fine needle will be used to inject the solution into the area targeted for treatment. The area can be numbed before the injection in order to provide you with the most comfortable procedure possible. The entire BOTOX® Cosmetic treatment typically takes only 15 to 30 minutes to complete, and results are often immediately apparent. (immediate with JUVÈDERM® – BOTOX® Cosmetic results are usually seem within 7-10 day).
The results of BOTOX® Cosmetic typically last from three to six months, and can be maintained with follow-up treatments. Patients may experience some redness and swelling after treatment, but this should dissipate quickly, and normal daily routines can often be resumed immediately.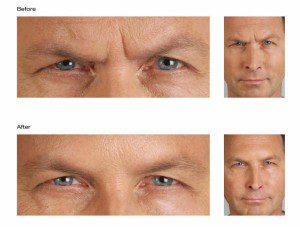 JUVÈDERM®

JUVÈDERM® is a long-lasting cosmetic dermal filler that can not only diminish the appearance of deep wrinkles and fine lines in the face, but can also be an effective treatment for lip and cheek augmentation. Made of hyaluronic acid, a substance that occurs naturally in the human body, JUVÈDERM® does not require allergy testing before treatment.
During the JUVÈDERM® procedure, injections will be made to the areas targeted for treatment with an ultra-fine needle. The areas can be numbed before the injection in order to lessen any discomfort during treatment. Wrinkles can be smoothed out, the lips can be made fuller and more defined, and volume can be added to the cheeks to improve the appearance of hollowness. The entire JUVÈDERM® procedure usually takes only 30 minutes or less to complete, and results should be almost immediately apparent.
The results of treatment with JUVÈDERM® often last six to nine months, and in many cases even longer. Although some mild swelling and bruising may be present after treatment, patients typically resume normal daily activities right after the procedure, and these side effects often fade completely within a few days.
Please contact our practice for more information on JUVÈDERM® or BOTOX® Cosmetic.