Sean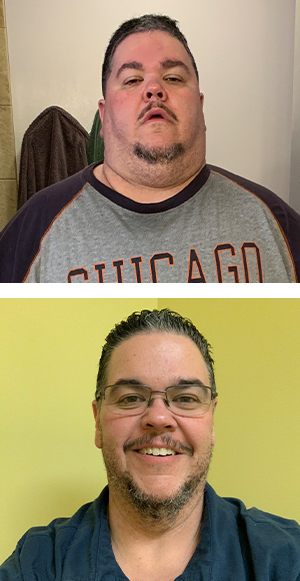 I've battled with my weight since the age of 8, I'm now 51 years old. Over those years, I've tried many diets with only little success, nothing sustained. At my highest weight of 476 pounds, I had many health issues including high blood pressure, high cholesterol, pre- diabetes, severe sleep apnea and the need of a hip replacement. Seeing my orthopedic surgeon and hearing the news that he couldn't perform the surgery due to the high possibility of infection, I was at rock bottom. He suggested the Kane Center.
Dr Wallace gave my orientation meeting, and I felt very comfortable with his knowledge, explanations and information he gave all of us. In my consultation, Dr Wallace and I discussed all the types of surgery and witch would be best for me, the duodenal switch.
As of the 13 month post surgery, I've lost half my highest body weight (235 pounds), completely off cholesterol meds, lowered my high blood meds twice so far, have a normal A1-C ( not pre-diabetic) and sleep apnea is controlled. My hip replacement surgery is scheduled!
I need to thank Dr Wallace and his staff for giving me the tools to help me get healthier and begin living again, not just existing!
Sean
Dr. Wallace's Patient
Duodenal Switch (DS)
Maria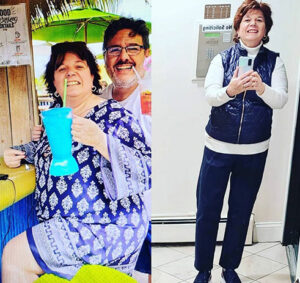 Dr. Rantis,
I'm so grateful to have met you. You helped me have better health and a better life! I ran my first 5K and without the surgery, this would not have been possible. I have all the support to continue this journey, and I have no doubt that I chose the right person and doctor to help me with my new life.
Thanks.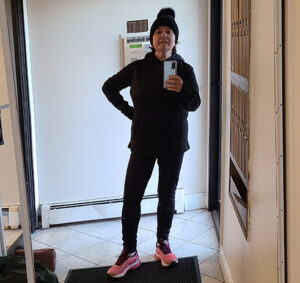 Karen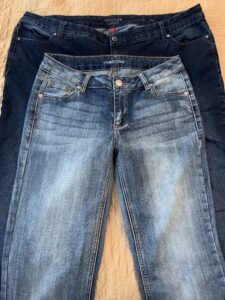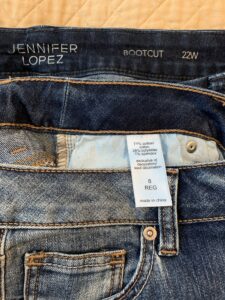 This is a picture of my health journey in denim 🤩 My favorite pair of size 22 jeans from when I was 300lbs in late 2017 and the lighter and much much smaller pair of jeans that I got today – size 8. Still amazes me how far I've come on my health journey!
Karen W.
Dr. Wallace's Patient
Gastric Bypass
Khole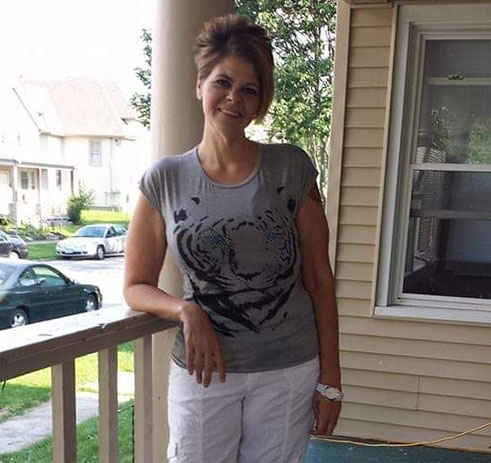 I am SO proud that I chose Dr Kane for my surgery!! And hearing those encouraging words 17 years later is just affirmation that I made the right choice! Im including a photo. It was taken about 2 years ago (15 years post op) before my health issue started and I gained weight. I want to ENCOURAGE people!! Ive already lost 13 of my extra 60 lbs! So life is GOOD!! I LOVE YOUR OFFICE!
With MUCH Respect,
Khloe
Nancy and Bill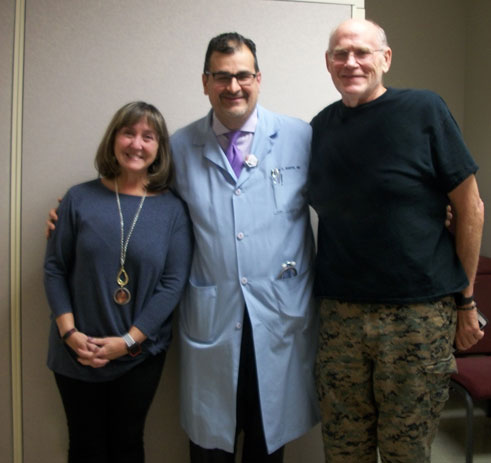 Both post-op Gastric Bypass. Bill is a patient of Dr. Kane and Nancy is patient of Dr. Rantis
Duodenal Switch Patient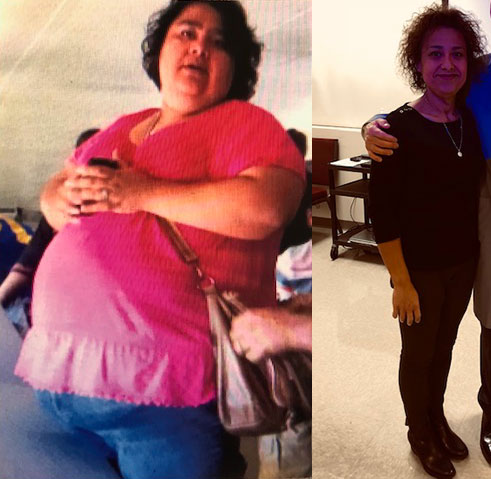 Todd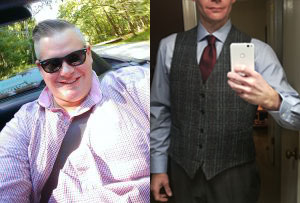 I decided two years ago; I needed to change my quality of life. The Kane Center did exactly that.
Being someone that was physically fit through my earlier years it was hard to admit that I could no longer do the activities I once enjoyed. The realist in me recognized hiking, biking, swimming and competitive boxing was not in the cards for someone at 400 pounds body weight and a BMI of 53. I also recognized all the medical problems that could arise if I didn't act fast on making changes in my life.
I sat in that first introduction seminar and was greeted by Maria, guest speakers and Dr. Guske; appreciating this could be the way to make that change happen.
It is hard to imagine that I lost more weight than I currently weigh, lost 220 pounds and weigh 180 pounds, as this is my new way of life. I can say that the Suburban Surgical Care team has given me a new lease on life via gastric sleeve and I am forever grateful.
Susan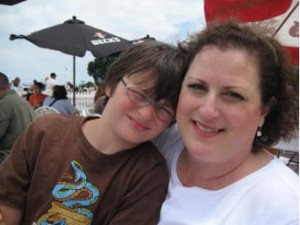 I guess it's been a long time since my surgery and being a size 6 is just a way of life. But maybe it would be fun just to toot my horn for losing 130lbs. It was a tough life change for me, but the right decision. I am disabled. I have severe degenetive disc disease, severe stenosis, and scoliosis. (A few other things but we will leave it at that.)
2Bariatric surgery gave me a better quality of life. I would be in a wheel chair at the very least by now. Gratefully I walk with a cane, and that's just alright by me. Dr. Kane has always been worried about the boat load of medication I take on a daily bases. I am fortune to have NWCH Doctors that completely monitor me vs. the medication vs. my pouch. I do respect Dr. Kane's recommendations and take the least I can to keep the pain under control.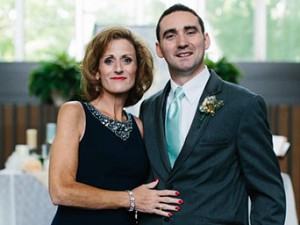 I can't even imagine weighing 275 pounds anymore and what condition I would be now. The first year was hard, but I would do it again just to have the quality of life I have now So, thanks for listening to my story. Hooray! Today I am celebrating me.
Jennifer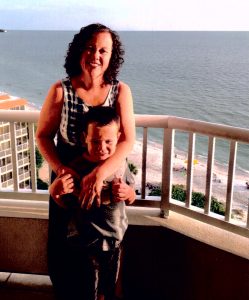 Dr. Rantis,
I was your first gastric balloon patient and I wanted to thank you and tell you that having the procedure was the best decision I could have mode regarding my health. Before the balloon I weighed 243 pounds, was per-diabetic and my cholesterol was through the charts.jennifer-alagna_pix-%281%29-copy
I have lost 85 pounds, am no longer pre-diabetic and my cholesterol is very low! Your staff at Suburban Surgical Care and the staff at Alexian Bros Hospital were very wonderful and I would recommend you and the procedure to anyone.
I have enclosed my "after" picture. There are no "before" pictures because I never let myself be photographed before.
Thank you!
Jennifer Alagna
Karen
When I got married in Oct. 2016, my knees hurt for days afterwards from the reception dancing because I was so heavy. At 300 lbs at only 33 years old, I knew I had to put a stop to my life-long struggle with obesity. I met with Dr. Wallace in July 2017 and we agreed that gastric bypass was the best option for me.

Since surgery in Oct. 2017, I have lost around 130 lbs from my highest weight! I've cured my sleep apnea, and my physical fitness is the best in my life! I went from working hard to walk a 5k to running numerous half marathons, rappelling 26 stories down my office building, and running a full marathon! Life has become an adventure rather than a burden. I am already planning my next marathon for 2020 after my skin removal surgery to complete my physical transformation. The tool Dr. Wallace gave me has allowed me the chance to catch up on all the life I'd missed and I am forever grateful!

Highest weight: 300 lbs
Surgery weight: 279.4 lbs
Average current weight: 170 lbs
Average total weight lost: 130 lbs