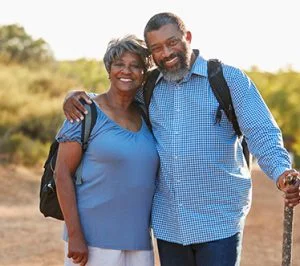 Endocrine surgery refers to surgery of the endocrine glands, most commonly the thyroid and parathyroid. These glands are responsible for releasing hormones into the bloodstream, a process that helps maintain the function of cells throughout the body. Surgery is intended to treat disorders of the endocrine system, which typically lead to one or more of the following: hormone deficiency, excess hormone production, or the formation of a tumor (benign or malignant).
Our doctors at Suburban Surgical Care Specialists/Kane Center are highly experienced at performing endocrine surgery utilizing radio-guided imaging technology. This advanced technique allows our surgeons to operate through tiny incisions in the neck while effectively treating disorders with the utmost precision. Most procedures are performed under general anesthesia. The most common procedures performed by our team include the following:
Thyroid Resection
Thyroid resection is commonly performed to remove abnormal nodules and other abnormalities of the thyroid. This gland is located in the neck and is responsible for controlling most of the body's metabolic activity. When the thyroid develops an abnormality, this can have a significant influence throughout the body. Thyroid nodules can either be filled with fluid or a solid material, and are most commonly benign. Even if they are not harmful, however, these can lead to thyroid hyperactivity, causing excess hormone production and the need for thyroid resection. When these nodules are malignant (cancerous), they will need to be removed, and the surrounding areas will also need to be tested. Depending on the severity of the case, a full or partial removal of the thyroid may be necessary.
Parathyroid Surgery
Parathyroid surgery (parathyroidectomy) is mainly intended for the treatment of hypercalcemia, which is characterized by an abnormally high level of calcium in the blood. This condition is often associated with issues like osteoporosis, fatigue, kidney stones, and joint pain. Hypercalcemia is commonly caused by parathyroid adenomas (benign tumor in one or more of the glands) or parathyroid hyperplasia (all of the glands are overactive or enlarged). Parathyroid surgery can be performed to carefully remove the affected glands. During the procedure, our surgeons evaluate all four of the parathyroid glands to ensure no additional abnormalities are present.
Through minimally invasive procedures like thyroid resection and parathyroid surgery, patients can typically better control their conditions, if not eliminate their disorder altogether. To learn more about conditions of the endocrine system, please contact our office to schedule an appointment with one of our knowledgeable surgeons.