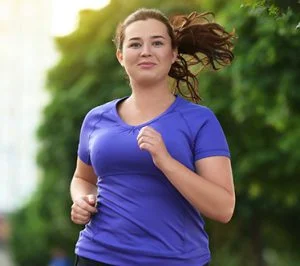 At Suburban Surgical Care Specialists/Kane Center, our surgeons provide every patient with surgical care that conforms to the most exacting medical and surgical standards. Whether a patient is undergoing breast cancer surgery, colon cancer surgery, gallbladder removal, weight loss surgery or one of the many other procedures we perform at our Chicago-area hospitals, we treat every patient with expertise, care and dignity.
Our Patient Education Philosophy
As health care providers, our surgeons are dedicated to providing knowledge and a genuine sense of well-being to each of our patients. We believe satisfactory results can be achieved as patients become knowledgeable regarding their surgery. We work hard to make sure our patients are well-informed and comfortable with their choices.
A Policy of Compassionate Care
Throughout the surgical process, our primary goal is to address each patient's medical and emotional needs and concerns in a thoughtful, compassionate manner. For patients undergoing weight loss surgery, we provide weekly bariatric surgery support groups addressing a broad range of topics, including self-image and self-esteem, eating patterns and behaviors, and even stress management. For all of our patients, we are especially thorough in providing conscientious follow-up care. From the first consultation to your post-operative examination, our friendly and professional surgeons, physician assistants and other staff members are with you every step of the way.
Preparing for Your Initial Consultation
The following sections are key to helping you prepare for an initial consultation regarding weight loss surgery or another procedure. They may also be useful in assisting you with making preparations for additional visits that may follow. You are encouraged to look over these sections in the days and weeks prior to surgery. For your convenience, we have provided both general and detailed information about our practice. In the following sections you can find everything, from our office hours to the insurance providers we accept. We are very dedicated to our patients and work hard to ensure each patient receives the surgical and medical care he or she deserves. We look forward to meeting you when you visit one of our bariatric surgery office locations in Hoffman Estates and Elk Grove Village.
New Patient Forms
In order to view and print the forms listed above, you will need the Adobe Reader application. If you do not already have it installed, you can download it for free by visiting Adobe and following the instructions for downloading and installation.
Video Consent
Financing Information
Prosper® Healthcare Lending is the premier financing company in the healthcare industry. With over $3 billion borrowed and over 250,000 people empowered, this is a name and a program you can trust.
Here are some of the benefits you'll receive with a loan from Prosper Healthcare Lending:
Immediate decisions for loans under $35,000
Term options out to 84 months (affordable monthly payments)
No collateral required
No prepayment penalties
Fast & easy loan inquiry process
100% confidential
Insurance
We are participating providers of a variety of health insurance programs, including:
Aetna
American Medical Security
BAS
Blue Cross & Blue Shield PPO
Blue Choice – MCNP, POS
Blue Cross Blue Shield HMO Illinois – Northwest Suburban IPA
Cigna
First Health
Guardian
Humana
Medicare
PBA
Tricare
United Healthcare
Patients are encouraged to check with their insurance companies to verify coverage. Patients with HMO or POS insurance coverage are responsible for obtaining all necessary referrals before visiting the office.
If you have any billing questions, please call our business office between 9:00 a.m. – 5:00 p.m., Monday through Friday at (847) 255-9697.
Check Insurance Coverage
Wondering if your medical insurance will cover your bariatric surgery? Visit our weight loss surgery insurance coverage page for an online form you can fill out as you talk to your insurance provider about potential requirements for coverage.
Office Hours
Hoffman Estates Office:
Monday 12:00 p.m. – 6:00 p.m.
Thursday 10:00 a.m. – 6:00 p.m.
Elk Grove Office:
Wednesday 9:00 a.m. – 5:00 p.m.
Hoffman Estates Office:
Tuesday 10:00 a.m. – 7:00 p.m.
Wednesday 1:00 p.m. – 5:00 p.m.
Elk Grove Office:
Thursday 9:00 a.m. – 5:00 p.m.
Hoffman Estates Office:
Monday 10:00 a.m. – 6:00 p.m.
Thursday 1:00 p.m. – 5:00 p.m.
Elk Grove Office:
Friday 8:00 a.m. – 3:00 p.m.
Hoffman Estates Office:
Tuesday 8:30 a.m. – 10:30 a.m.
Wednesday 1:00 p.m. – 6:00 p.m.
Elk Grove Office:
Monday 10:30 p.m. – 6:00 p.m.
Physician Assistant Hours Vary
Our Prescription Refill Policy
The surgeons at Suburban Surgical Care Specialists/Kane Center would like to inform all patients of the following policy:
Please be advised that requests for refills on prescription medication will NOT be called in or ePrescribed to your pharmacy after 4:30 p.m. Monday through Friday, nor on holidays and weekends.
If you anticipate a need to refill a prescription, please call us with your request during regular business hours.
No refills for narcotic prescriptions. Contact our office during normal business hours for more information.
Due to medical and legal reasons, we have been forced to implement this policy.
Thank you for your cooperation.
Dr James M Kane, Jr.
Dr Paul Guske
Dr Peter C Rantis, Jr.
Dr Jonathan W Wallace