Duodenal Switch vs. Gastric Bypass: Which is Right for Me?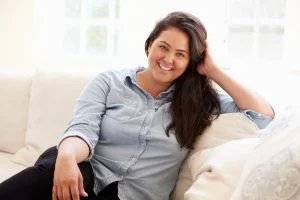 A variety of weight loss surgeries are available today, each of which can be very effective for the right candidates. At Suburban Surgical Care Specialists/Kane Center, our doctors perform highly innovative procedures to help patients achieve long-lasting weight loss results.
Two of the most advanced bariatric surgical techniques we offer include the Biliopancreatic Diversion with Duodenal Switch (DS) and the Roux-en-Y gastric bypass. Both of these procedures are performed laparoscopically, providing our patients with a faster, more comfortable recovery as well as minimal scarring. While they are similar in many ways, the duodenal switch and gastric bypass procedures also have unique differences.
Biliopancreatic Diversion with Duodenal Switch (DS)
The Biliopancreatic Diversion with Duodenal Switch is ideal for those who suffer from severe morbid obesity, which means they have a body mass index (BMI) of at least 50. During this procedure, a significant portion of the stomach is removed through a vertical sleeve gastrectomy. This limits the amount of food the stomach is able to store, making you feel full with less food. The small intestine is then rerouted to lesser the digestion of calories and nutrients, which is why this is categorized as a "malabsorptive" procedure.
The DS has been shown to help provide long-lasting weight loss results and resolve diseases often linked with obesity. Patients can lose up to 90% of their excess weight. However, since it is a more complex bariatric surgery, the DS comes with more risks—all of which will be discussed in detail with you during your consultation.
Roux-en-Y Gastric Bypass
The Roux-en-Y gastric bypass is also a malabsorptive procedure that offers great potential for the right patients. The Roux-en-Y works by dividing the stomach into two sections. A small stomach pouch is created to hold food while the other section is rerouted to the small intestine. The stomach pouch is much smaller than what is created in a duodenal switch, therefore allowing less food to be stored.
Patients who undergo the gastric bypass procedure typically lose about two-thirds of their excess weight within only one year. This is possible due to both restricting food and limiting calorie absorption.
To learn whether the duodenal switch or gastric bypass procedure is right for you, please contact us to set up a consultation with one of our experienced bariatric surgeons.