When Can I Start Exercising Again After Surgery?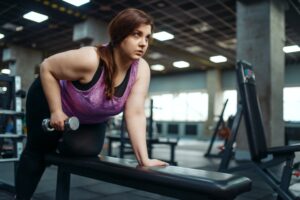 One of the most common questions for any surgical procedure is about the length of time for recovery, especially for patients who are typically always on the move or prioritize daily exercise no matter what the day brings. While the timeline to resume more strenuous activities ultimately depends on the specific procedure, advanced treatments using minimally invasive laparoscopic surgery and robotic surgery techniques often have shorter recovery times. Our board-certified Chicago-area surgeons are able to perform these less invasive types of surgeries by using smaller incisions and tiny cameras to monitor the body's internal structures. Without the need for larger incisions and other more invasive techniques, recovery can be smoother, and patients may be able to return to activities and exercise faster. 
For example, below are average recovery times for several laparoscopic or robotic-assisted procedures with a few comparisons* of recovery times associated with their open surgery counterparts:
Laparoscopic Gallbladder & Gallstones Surgery: As little as one to two weeks.
Laparoscopic Hernia Surgery: Less than one week. Open hernia repair can take up to four weeks.*
Laparoscopic Gastroesophageal Reflux Disease (GERD) Surgery: 7-13 days. Open surgery is estimated at 28 days.*
Robotic Cholecystectomy (gallbladder removal): Within a couple of weeks. Open surgery is often about four to six weeks.*
Laparoscopic Gastric Bypass: About one month.
When resuming exercise after recovering from surgery, the key to long-term success is to start out slow. It may be helpful for some patients to begin with five to ten minutes of light exercise, such as walking on flat surfaces, for two to three times per day as one works to rebuild progress and endurance. Careful, light walking (not power walking) can also be helpful with the healing process earlier on in recovery if your surgeon agrees. In general, it's best to avoid lifting items that weigh more than 15 pounds until at least one month after surgery or once your surgeon gives approval. With this in mind, individuals should always be sure that any type of exercise during recovery is cleared by their surgical team beforehand. 
It is always best to speak with your surgeon to thoroughly understand expected recovery times for your particular procedure. Additionally, you can ask about specific types of activities, if physical therapy would be helpful, and what to expect from your body after recovering. It is imperative to follow all post-surgery instructions to ensure safety and healing for long-term health. 
If you have questions regarding surgical recovery, or if you would like to schedule a consultation with one of our qualified surgeons, please contact Suburban Surgical Care Specialists today! 
Medical Reference: 
U.S. News & World Report – "A Guide to Exercise After Surgery"