How Much Weight Can You Lose with Bariatric Surgery?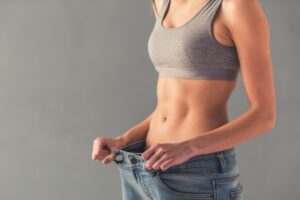 Weight loss after bariatric surgery is highly individual to each patient. Certain factors can affect how much weight is lost, including the patient's age, their beginning weight, any medical conditions they have, the procedure they received, and their commitment to implementing new diet, exercise, and behavioral habits. In general, patients with significantly more excess weight tend to lose more pounds towards the beginning of their bariatric recovery, but patients with less excess weight are more likely to reach their ideal weight overall. However, every individual responds differently to weight loss surgery and can see significant improvement when willing to maintain their new healthy habits.
At Suburban Surgical Care Specialists / Kane Center, our Chicago bariatric surgeons believe in educating patients about their weight loss procedure, ensuring they understand what to expect throughout the course of their recovery and beyond. During the consultation process, patients will be informed about the average weight loss associated with the procedure they are scheduled to undergo based on their age, weight, and medical history.
Generally, patients tend to lose about 50% of their excess weight through most weight loss procedures, from LAP-BAND® to sleeve gastrectomy. The Roux-en-Y gastric bypass often produces even more weight loss, and the duodenal switch has been shown to help patients lose up to 90% of their excess weight.
Please note, however, that a certain amount of weight loss after bariatric surgery is not guaranteed. Our bariatric surgery team emphasizes that to achieve long-term success from bariatric procedures, patients must strictly follow their post-surgery instructions and be prepared to lead a healthy lifestyle with lifelong follow-up care.
If you would like to learn more about weight loss surgery and whether you are a good candidate for a bariatric procedure, please contact Suburban Surgical Care Specialists / Kane Center to schedule an appointment with one of our experienced physicians.