LINX® Reflux Management System Now Available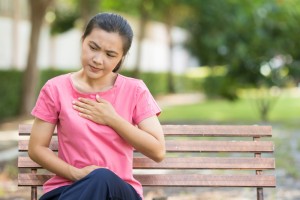 Suburban Surgical Care Specialists is now offering the LINX® Reflux Management System at Alexian Brothers Medical Center for the treatment of gastroesophageal reflux.
Patients suffering from symptoms of GERD who are chronically on PPIs to control their symptoms, such as heartburn, nocturnal regurgitation, chronic cough as well as others, are possible candidates for this new procedure. The LINX® System involves the implantation of a small device which takes a relatively short time to implant, and is performed laparoscopically. Patients typically recover quickly and return to normal activities.
The LINX® Reflux Management System is indicated for patients diagnosed with GERD which has been verified with abnormal pH testing. There have been several clinical trials which have shown promising results from placement of this device. The LINX® device has been implanted in approximately 5,000 patients in the past 9 1/2 years. There have been several clinical papers which report promising data including complete cessation of the use of PPIs, with the majority of patients reporting resolution of reflux symptoms, and the overwhelming majority of patients reporting low rates of side effects and high satisfaction rates.
85% of patients were free of daily PPI medication 5 years after placement
99% of patients reported no bothersome heartburn affecting their sleep
97% of patients required no change to their diet due to heartburn
If you are interested in this procedure, and feel you may be a candidate, please contact our office at 847-255-9697 and sign up for a free seminar on Saturday, November 12, 2016 from 9-11 a.m. at the Hoffman Estates office.
-Suburban Surgical Care Specialists