Protein Pudding Recipe for High Protein Meal Replacement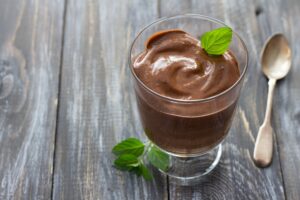 Men and women who have undergone weight loss surgery often need to adjust their diet and lifestyle to ensure they are getting enough nutrients to maintain not only their results but their overall health. Our team at Suburban Surgical Care Specialists / Kane Center offer Bariatric Advantage® Nutritional Supplements to help patients get the vitamins they need.
For a delicious recipe using a common pantry staple as its base, take a look at the Bariatric Advantage® High Protein Meal Replacement (HPMR) recipe below.
HPMR Protein Pudding Recipe
Ingredients:
Sugar-Free Fat Free Jell-O® Instant Pudding Mix (any flavor)
1 Scoop or 1 Packet HPMR (any flavor)
2 cups Fat Free Milk
Directions:
Mix dry HPMR and Jell-O® pudding mix together in a bowl.
Add fat free milk according to the directions on the package. Stir for 1-2 minutes until well combined.
Place in the refrigerator for 5-10 minutes until set. Enjoy!
Favorite Pudding Mix and HPMR Combinations
Chocolate pudding with Chocolate HPMR
Vanilla pudding mix with Cookies and Cream HPMR
Banana pudding mix with Vanilla HPMR
Vanilla pudding mix with Iced Latte HPMR