Study Links Gastric Bypass to Reduced Risk of Cardiovascular Disease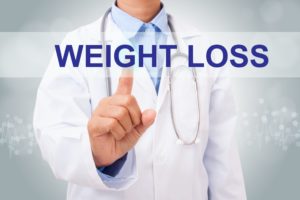 Research has suggested that bariatric surgery may decrease a person's risk of developing cardiovascular disease (CVD), as well as improve the condition's survival rate. Due to a lack of real-world data, however, more evidence has been needed to establish a stronger link. On January 21, 2020, a cohort study was published in BJS (British Journal of Surgery) that used The Health Improvement Network primary care database to evaluate 5,170 adults with a BMI of 30 and over, who had undergone bariatric surgery and did not have gastric cancer. The control groups totaled 9,995 participants.
The study, titled, "Impact of bariatric surgery on cardiovascular outcomes and mortality: a population‐based cohort study," sought to determine whether bariatric surgery or gastric bypass surgery, specifically, had a positive effect on CVD risk. The study showed that compared to routine care, weight loss procedures are associated with a lower risk of high blood pressure, heart failure, and mortality. Participants of the study who underwent gastric bypass surgery revealed a significantly lower risk of developing CVD compared to routine care.